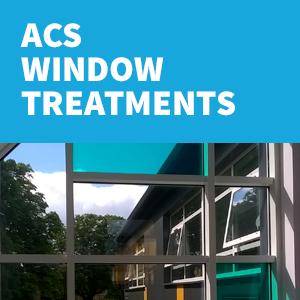 Window Film For Your Domestic Use
With the winter months behind us, now is the time that many people look at how they can make those little changes to the home. One of the easiest ways you can improve the look and lighting of your home is with the help of reflective window film.
Here at ACS Window Treatments, we are proud to be the first choice for many when it comes supplying and installing a whole range of window treatments. Operating across Nottingham, Oxford and the surrounding areas, we have the products and experience to provide a complete and all-round service.
Enhance Your Home
One of our stand-out products around this time of year is our reflective window films. Whilst many associate window film and treatments with the corporate and commercial worlds, window film is becoming more and more popular in the home.
With the ability to block out direct sunlight, reduce glare as well as adding a sophisticated and stylish look to any room, window film can transform the look and feel of any room. You can convert your glass windows and conservatories into private and secure premises whilst controlling the impact of the spring and summer sun.
The Perfect Addition
The beautiful finish of our products allows an easy-to-install option than that of some other window treatments as well increasing the security of your home.
Similarly, we can boast a range of UV control film that reduces the amount of UV rays that seep into you home as well as heat and glare control capabilities.
We aim to satisfy in every department of our customer's window and conservatory treatment needs. With an abundance of experience and expertise at our helm, we are more than happy to help answer any questions or general enquiries you may have with regards to our products and serviced.
Be sure to give your nearest branch a call today or contact us here.