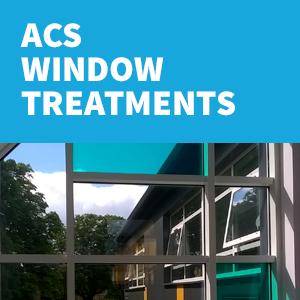 How Reflective Window Film Can Enhance Your Home
Your home should be a safe and attractive escape from the rough-and-tumble of life. Here at ACS Window Treatments, we understand just what people want when it comes to effective, efficient and attractive window treatments.
Unsurprisingly, it is no surprise that we are the first word when it comes to supplying a comprehensive and extensive range of window treatments that can be implemented in the home. Our teams of expert fitters have a whole host of experience they can call upon to ensure that you receive the perfect window treatment for your home.
Whilst conventionally seen on office and corporate complexes, reflective window film has become a firm favourite for many of our domestic customers due to its numerous enhancing properties.
Style
Incorporating elegance and sophistication with a reflective and poignant aesthetic really can enhance the look of your home. With the ability to encompass and attract, your windows can add character to your home and can be styled in an array of finishes including a mirrored, tinted, coloured opaque or frosted design.
Protection
Many of our specialist window films are fitted with cost-effective and energy-efficient capabilities ensuring that you reap a number of benefits upon their installation. With heat and glare control functions as well as providing shading, UV protection and shielding the window from external impacts, you can be safe in knowledge that your windows are in the safest of hands.
Security
Our window films are designed with security in mind, holding the glass together following a sudden impact. This not only provides extra strength for your glazing, but also prevents the glass from shattering in the attempt of a burglary or unforeseen event.
The benefits of reflective window film as well as our complete range of window film products are there to see.
For more information, be sure to give your nearest branch a call on one of the numbers at the top of our webpage. Alternatively, fill out our online contact form.