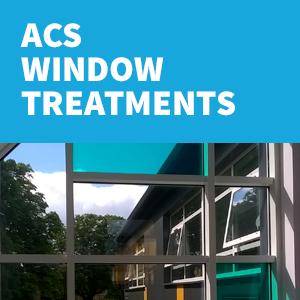 Made To Measure Commercial Blinds For Your Business
When it comes to your business, you want an interior that is professional, stylish and above all, practical. Creating the right impression can make all the difference and, with the summer months closing in, how you light, cool and optimize your office could not be of more importance.
Here at ACS Window Treatments, we are experts in providing commercial blind and window treatments to Northampton, Oxford and the surrounding areas. Our vast range of products combined with our years of experience ensure that we can find the right solution for you and your business.
Stylish & Practical Commercial Blinds
Every office is different, which is why we offer commercial blinds that are made to measure. Whether you are looking to create a new look, enhance your natural lighting or increasing your security, our teams are on hand to account for your every need.
Our extensive and functional range of commercial blinds are designed to carry out a number of functions, creating the look and effect that truly reflects your business. Our products include:
• Roller Blinds
• Vertical Blinds
• Venetian Blinds
• Pleated Blinds
• Blackout Blinds
• Wood Slat Blinds
• Woven Wood Blinds
A Service Designed Around You
We take care of your commercial window needs offering a complete and all-round service. We carry out an initial consultation with you that allows us to survey your property before providing a competitive quote. Our teams will then work around your convenience to install and implement your blinds as well as being on hand to offer any aftercare and maintenance services should they be necessary.
We are much more than blind and window treatment specialists, so be sure to give our head office a call on 01327 855 550 or call your nearest branch in Northampton, Oxford and Milton Keynes. Alternatively contact us online here.