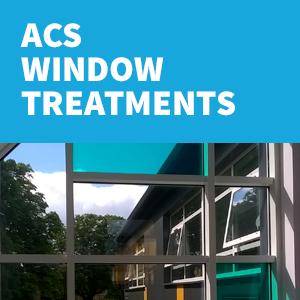 Why Choose ACS Window Treatments This New Year
The New Year can bring about a whole host of new changes for people and businesses up and down the country. One of the simplest and most effective changes you can make to the look and feel of your residence is the application of window treatments to create a whole new look.
As leading specialists in a variety of window treatments, we here at ACS Window Treatments are able to offer a service that not only supplies top quality products but is complimented by a service that is tailored to your specific needs.
Serving the Northampton, Milton Keynes and Oxford areas, we have built-up a reputation over the last 20 years that has established us as the first choice for many when it comes to supplying and installing a range of window treatments.
But what makes us stand out from our competitors?Extensive Range of Products
With a complete range of window film and blinds at our disposal, with the help of our trusted and knowledgeable staff, we can help you find the window treatment that is best for you. Whether you're searching for smart-looking window film, subtle branding in the form of manifestation or practical and stylish blinds, we are on hand to help.
Installation Service
But our services don't stop there. We are proud to offer a complete and all-round service which includes the installation of your desired window treatment. Our expert fitters serve both commercial and domestic properties ensuring that no job is too big or too small.
Established Service tailored To You
One thing you can guarantee when acquiring the services of ACS Window Treatments is our dedication to providing a service that is tailored to you. Our window treatment experts will be able to take into account the size, scale and your budget to find the package that is best for you.
For an extensive look at how ASC Window Treatments can transform the look and effect of your windows, check out our website today.