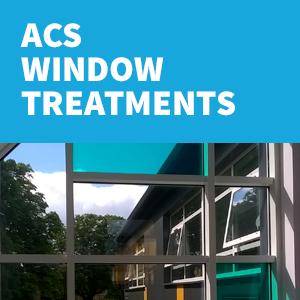 Protect from Sudden Impacts with Security Film
In addition to updating the aesthetics of your windows with various films, window blinds and curtains – security and safety will be another major consideration as you will want to protect these good looks as much as you can, along with everything inside and in some cases – to prevent any inhabitants from being harmed.  An effective way to achieve this is with the security film Bedford we supply and install here at ACS Window Treatments.
Unlike security grilles and other measures such as roller shutter doors, our security films are an incredibly discrete window addition which won't be recognisable to passers-by or any inhabitants so not to detract from the overall appearance of your property – however its low profile does not take anything away from how much of an effective security solution it is.
Our security film is something that should be implemented on every property, as when added to your glazing, it will effectively hold the glass together and create a rigid force field against any sudden impact, making it both harder to break and preventing the safety risk of shattering glass that can be costly in terms of cleaning up but also how it could significantly harm someone in close vicinity to the impact and resulting shattering glass.
Many home and business owners may be under the belief that their windows will never come under any significant impact or force, however what might happen can never be foreseen and protecting yourself and your property with our security film Bedford will back you up against any burglary attempt, bomb blast or debris that could be caused by the high levels of wind we are experiencing around the country at the moment. Available in either ultra-clear for the unnoticeable look, or tinted for further security and privacy, we have a solution for every window.
---
Disclaimer of Endorsement: Reference herein to any specific commercial products, process, or service by trade name, trademark, manufacturer, or otherwise, does not necessarily constitute or imply its endorsement, recommendation, or favouring by ACS Window Treatments. The views and opinions of authors expressed herein do not necessarily state or reflect those of ACS Window Treatments, and shall not be used for advertising or product endorsement purposes.