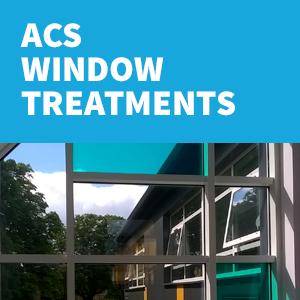 Using Opaque Window Film in Milton Keynes
When you are looking for a simple yet effective way to enhance your home or commercial property, why not consider opaque window film Milton Keynes? Offering a range of benefits, this product can be utilised in a variety of environments, and ACS Window Treatments are the specialists in delivering high-quality installations of a variety of window films. Over twenty years of experience has helped us to develop a comprehensive service and a wealth of expertise which commercial and domestic clients alike can take advantage of, so make our well-established team your first choice for window film.
Window film can enhance and maintain the corporate image of your company whilst also adding some essential privacy to specific areas of your office space. Boardrooms and meeting spaces can be simply and effectively separated by using window film to transform a glass partition London into a wall, without the time and expense of a major renovation project. Similarly, areas of high value – rooms which are home to expensive computer equipment, for example – can be secured using window film Milton Keynes.
Another commercial application for opaque window film is during a shop fit or refurbishment. Large shop windows can be obscured whilst building work is carried out, and we can also provide temporary window film which can be used for a short period without marking your glass when it is removed. Available in white, grey, black or a custom shade to match your interior, our window film Milton Keynes can be tailored to suit your requirements.
At home, window film can be used in a conservatory to add some much needed shade, or in a newly-converted bathroom when you are looking to make the room more private. Whatever your requirements, window film Milton Keynes from ACS Window Treatments can provide the professional appearance, privacy and security that you are looking for at home or at work.
---
Disclaimer of Endorsement: Reference herein to any specific commercial products, process, or service by trade name, trademark, manufacturer, or otherwise, does not necessarily constitute or imply its endorsement, recommendation, or favouring by ACS Window Treatments. The views and opinions of authors expressed herein do not necessarily state or reflect those of ACS Window Treatments, and shall not be used for advertising or product endorsement purposes.