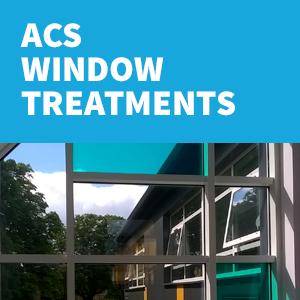 Security Window Film Supplier in Milton Keynes
Whether you are a homeowner or business person, keeping your property safe is your first priority. As well as conventional security measures, you can also protect your vulnerable windows with window film Milton Keynes which can both enhance privacy and keep your glass secure. ACS Window Treatments can help you to protect your home or commercial premises with this technology, so make us your first choice for a privacy and security solution which works.
Over twenty years of experience have made us the experts in all areas of window treatments, including window film Milton Keynes. Read on for more details on the benefits that investing in window film could bring to your property.
Enhanced Privacy
Window film can increase privacy within your commercial premises whilst also offering a corporate finish to complement your brand image. Protect computer equipment by using film to transform windows into walls which can keep your valuable assets safe from prying eyes. Meeting rooms can become more private with the help of window film, whilst it can also keep a property secure during a shop refit or office refurbishment Cambridge: protecting tools and construction equipment which is left on site.
Enhanced Safety
Window film Milton Keynes can also prove invaluable during burglary attempts or high winds. Should your windows be hit by a sudden impact, the film will hold the glass together and make shattering much less likely. Not only will this prevent anyone gaining access to your property, but it will also minimise the damage caused by falling glass.
Some window films combine security benefits with reflective properties which can help with anti-glare and UV control. You can also choose manifestation to add your brand logo or a design of your choice to your windows for an extra touch of corporate style.
As well as commercial applications,window film Milton Keynes from ACS Window Treatments can also help homeowners to keep their houses safe. Protect your conservatory by fitting window film to keep out the glare of the sun and prevent a stray football from shattering the glass. Whatever your requirements, let our specialist firm keep your property safe and secure.
---
Disclaimer of Endorsement: Reference herein to any specific commercial products, process, or service by trade name, trademark, manufacturer, or otherwise, does not necessarily constitute or imply its endorsement, recommendation, or favouring by ACS Window Treatments. The views and opinions of authors expressed herein do not necessarily state or reflect those of ACS Window Treatments, and shall not be used for advertising or product endorsement purposes.